About US
Welcome to CityLand.pk, your trusted online platform for all your real estate needs. We are a premier real estate marketplace dedicated to connecting buyers, sellers, and renters in the dynamic property market of Pakistan.
At CityLand.pk, we understand that buying, selling, or renting a property can be a complex and daunting process. That's why we have created a user-friendly and comprehensive platform that simplifies the real estate journey for our valued clients. Whether you are looking for residential, commercial, or industrial properties, we have a wide range of listings to suit your requirements.
Our mission is to empower individuals and businesses to make informed real estate decisions. We provide a wealth of resources, including detailed property listings, virtual tours, property valuation tools, and expert advice, to ensure that you have all the information you need to make confident choices.
What sets us apart is our commitment to transparency, integrity, and exceptional customer service. We work with a network of trusted real estate professionals who are dedicated to providing accurate and reliable information. Our team is passionate about helping you find the perfect property or secure the right buyer or tenant for your property, guiding you through every step of the process.
Whether you are a first-time buyer, an experienced investor, or a property owner looking to sell or rent, CityLand.pk is your one-stop destination for all your real estate needs. Our user-friendly platform allows you to search, filter, and compare properties, saving you time and effort. We prioritize user experience and strive to deliver a seamless and efficient platform that meets your expectations.
At CityLand.pk, we believe in the transformative power of real estate. We understand that a property is not just a physical asset; it is a place to call home, a space to grow your business, or an investment opportunity for your future. We are passionate about helping you navigate the real estate market with confidence, empowering you to achieve your goals and aspirations.
Join us on this exciting real estate journey and experience the CityLand.pk difference. Whether you are looking to buy, sell, or rent, our dedicated team is here to assist you every step of the way. Discover a world of possibilities in the Pakistan real estate market with CityLand.pk.
Contact us today to start your real estate journey and let us help you find your dream property or connect with the right buyer or tenant. Together, we can make your real estate dreams a reality.
Why
Choose

Us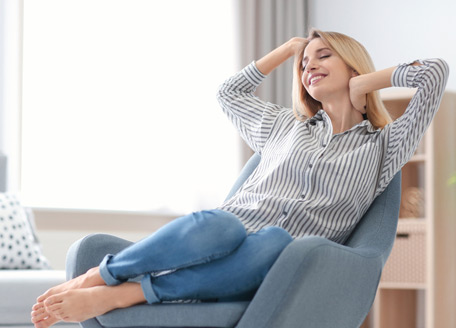 With years of experience in the industry, our team of experts brings unparalleled knowledge and insight to the table.We understand the unique dynamics of the location market, allowing us to provide you with informed advice and solutions.
CityLand.pk offers a wide range of services or products to cater to your diverse needs. Whether you're looking to buy, sell, rent, or additional services,we have you covered. Our comprehensive approach ensures that you find the right solution under one roof.
Your satisfaction is our priority.We prioritize open communication, transparency, and personalized service to ensure that your experience with us exceeds expectations.Our dedicated team is always ready to address your queries and guide you through every step of the buying,selling,renting process.
Explore a vast array of [property types] through our user-friendly platform. CityLand.pk provides you with access to the latest property listings, ensuring that you have ample options to choose from based on your preferences and requirements.